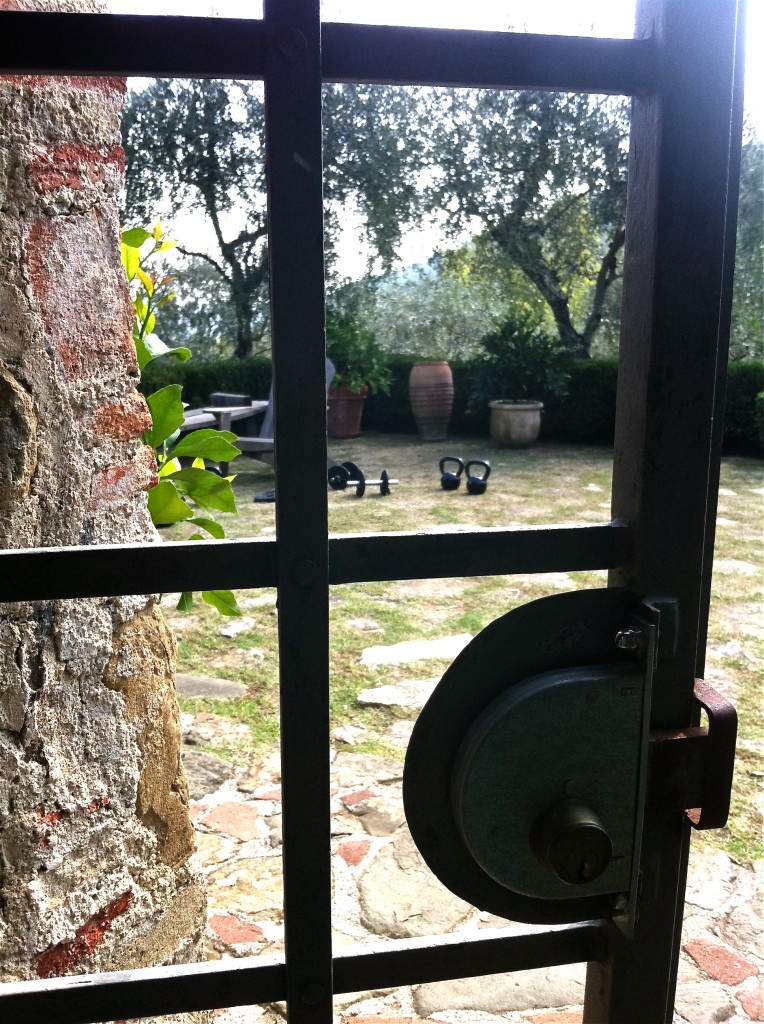 The trainers at the Lab Gym send their clients off on vacation with a handy travel companion, The Lab Gym's Travel Torture Workouts. These do-anywhere exercise programs are lovingly created by the Master of Torture himself, Justin Thacker and personalized for each client by their trainer. Body-weight workouts are a great way to stay on track while you travel. No excuse when there is no gym at your travel destination!
Imagine the good luck of my friends to have a live version of the Lab Gym Travel Torture workouts on vacation in Tuscany! With me as their real life travel companion, the workouts were gonna happen, no doubt in anyone's mind! I was available and ready at all times to bring on the torture! Dream vacation, right?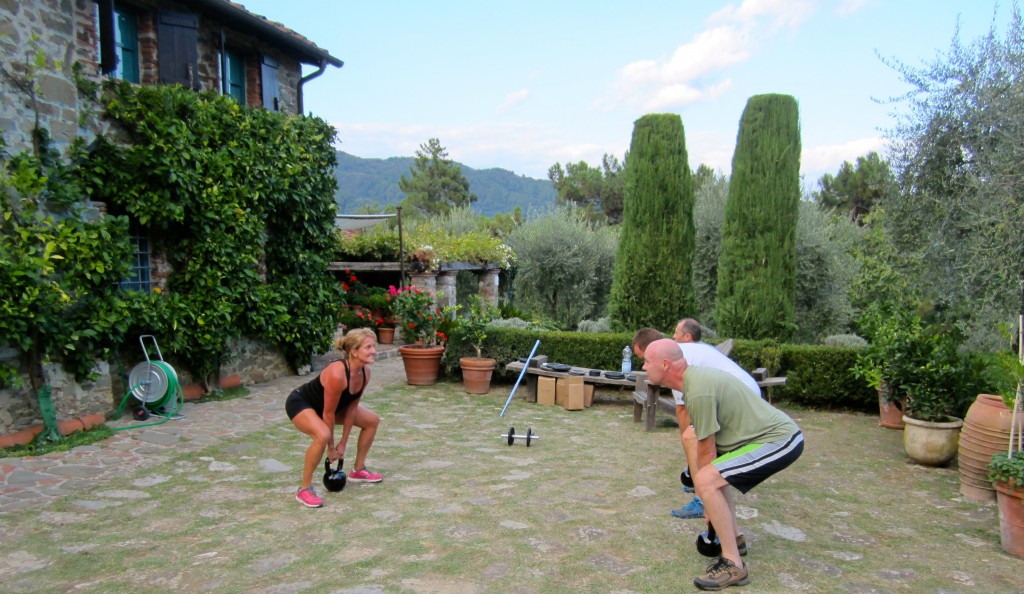 Here is a sneak peek at the Tortura Toscana…with much more to come!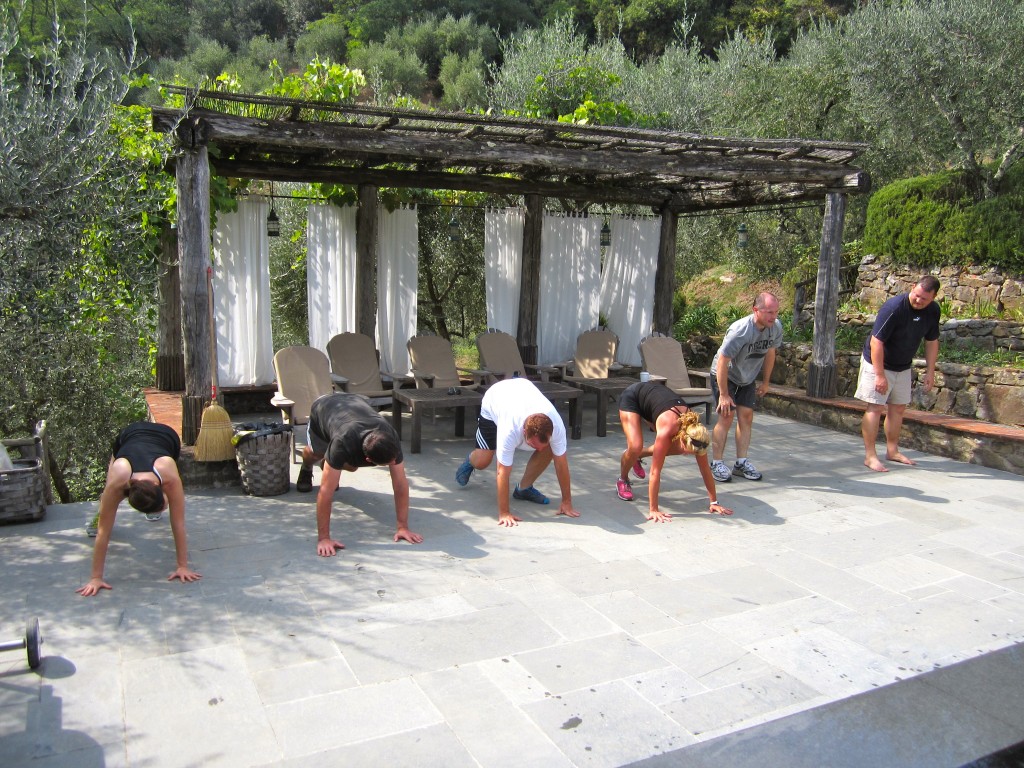 Warning; you will be inundated with a series of upcoming posts about these Travel Torture Workouts under the Tuscan Sun with lots of photos of this stunning location until you're convinced that Working Out (intensive training) can be an exhilarating highlight of your holiday!
Ultimately my goal of course is for you to hire me as your personal 'travel torture' trainer for your next luxury vacation! I am available worldwide, I don't do camping (sorry Dutch clients) but I can and will do a hell of a great Bootcamp on your yacht!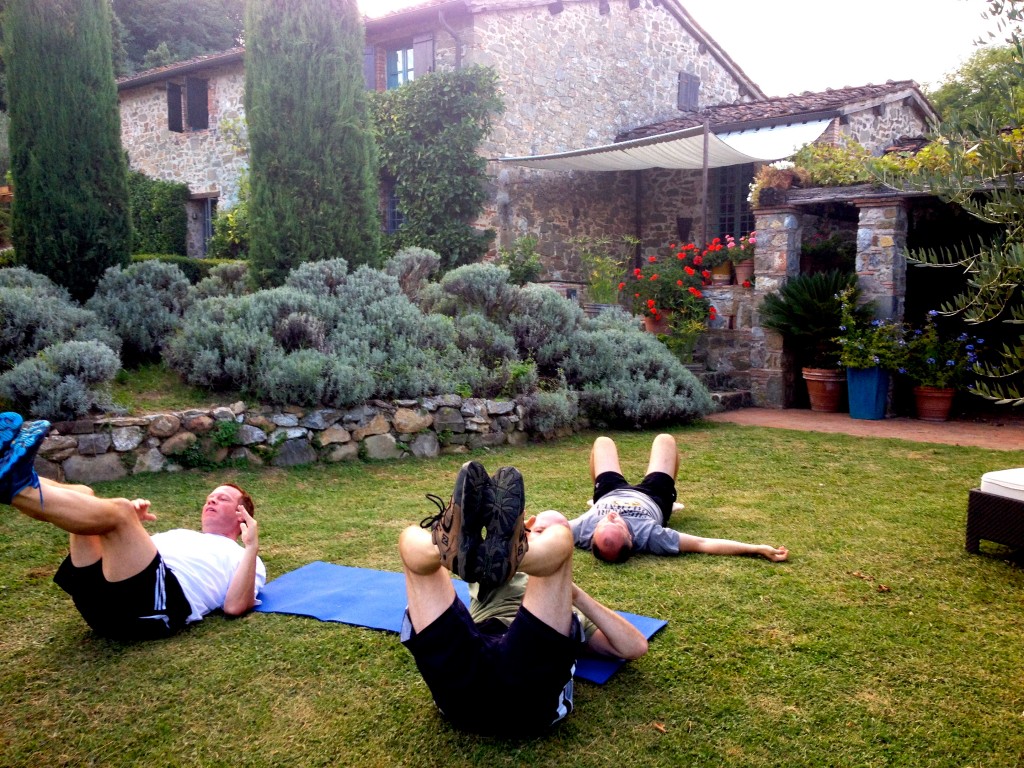 No problemo!!
Lavorare duro è buono! (Working hard is good) Ciao!