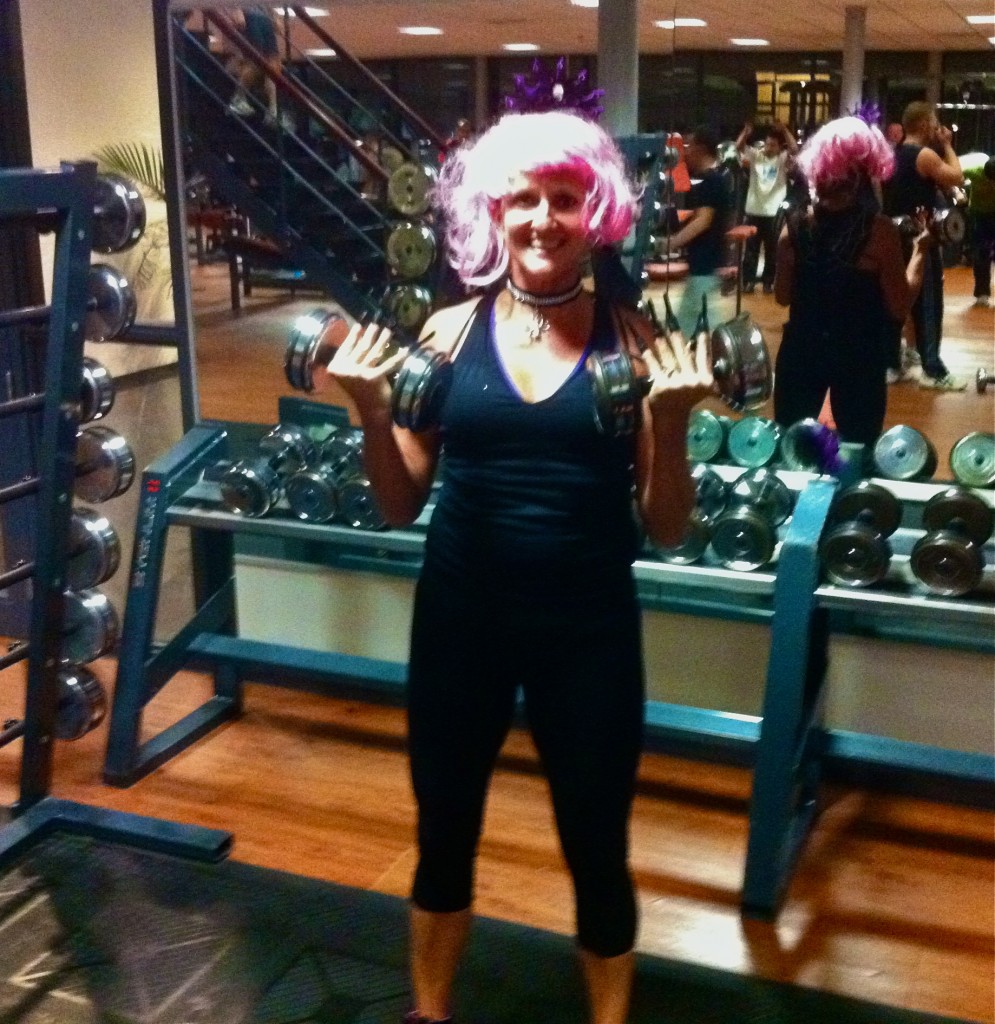 Ok, not so scary, but let's say unexpected at my gym, in the land where Halloween is not really celebrated, it's more like something most people have probably seen in a movie.
It's hard to come up with a costume that really enables you to get your workout in, so I didn't even consider scary makeup or face paint, and just went for accessories. These fingernails did not last long in the gym! I  like to think of myself as more of a Fun Fitness Fairy, bringing the fun factor to the gym on these special occasions. Yes, I was sure I'd be the only one celebrating Halloween here, so I brought extra tricks and treats (and weapons) to share.
My shocking pink hair definitely brought smiles even as I suffered; sweating out my last set of squats wearing a freakin' hot wig! Luckily it was front squat day, so no interference with my wings, although the rhinestone taranchula popped off my choker as my neck veins popped during the last heavy set.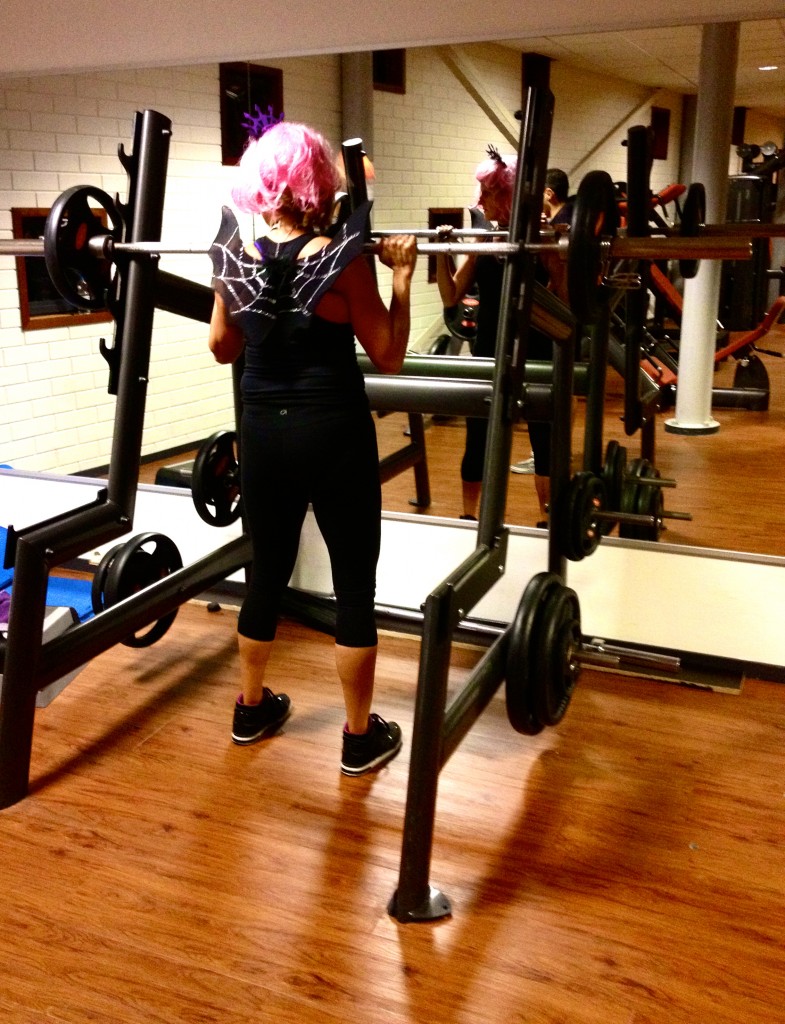 Note to self…next time be a superhero, their outfits are made for this shit!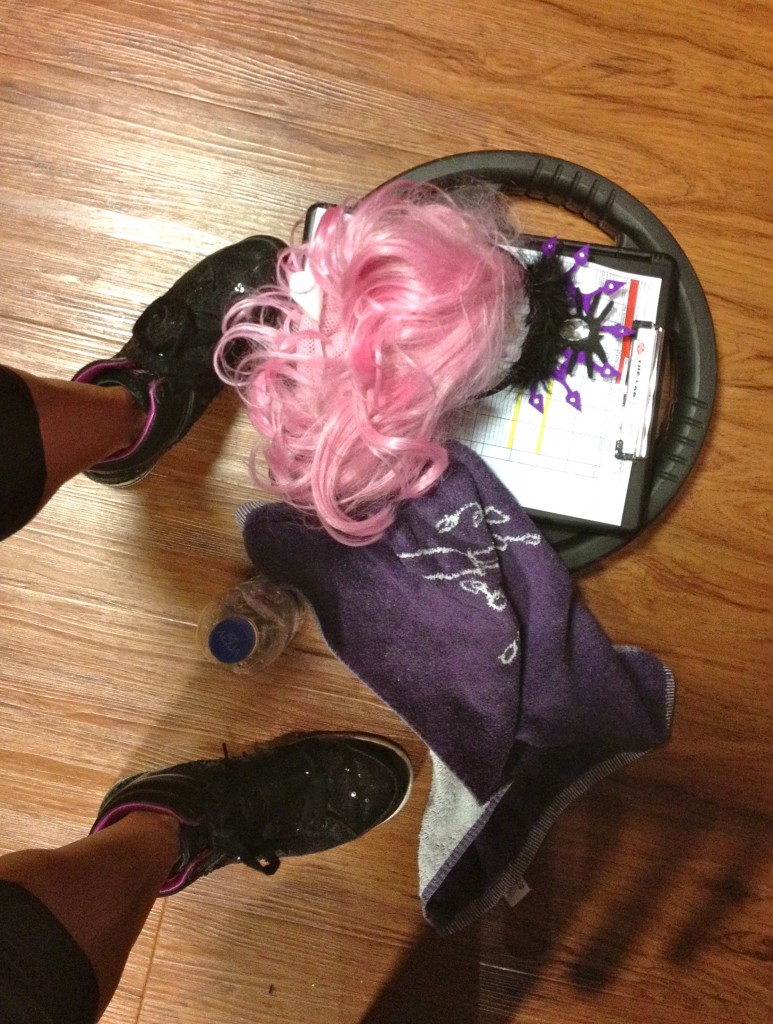 What are you wearing to the gym this Halloween night??
Happy Halloween! Now step away from all those "fun-sized" candy bars and go have some real fun…workout!!
Halloween is over, what to do the day after?