Contact Suzy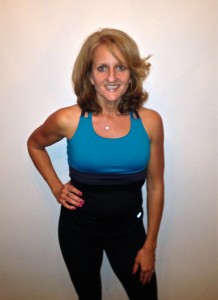 Hi, I'm Suzy Ogé and I'm so glad you've found me here at STRONG is the New Black!
Since making my own fitness focused lifestyle changes and total body transformation in 2011, my focus is on helping others do what it takes to change their own lives. I am truly loving life and I make no apologies for overusing the word AMAZING!
When I'm not in the gym, I love to speak and write about being in the gym to spread the word about the benefits of strength training, especially for women! Aside from the health benefits, obvious look & feel good factors; the energy and personal power you gain are invaluable. These benefits carry over into ALL aspects of your life.
After several years of working with business owners and business students to coach (and sometimes coax) them through the start up and expansion of their own individual businesses, I am now focused on helping individuals make life-changing transformations. Committing to a healthier, fitness focused lifestyle and building personal strength are the most worthwhile investment you can make in improving your quality of life!
– If you are ready to get serious about transforming your life, I offer one on one personalized services to committed individuals, both in person and online.
– If you live in The Netherlands and are interested in Bootcamp style group training with me, new groups are kicking off on 1 Oct.  (intense, but you can do it!) Details here
– If you don't live in The Netherlands or  St. Louis, but would like to find out more about becoming a virtual member of The Lab Gym, and follow the program from anywhere around the world, I can hook you up!
You are invited to participate on this site and I hope you find the information, tips and personal experiences helpful. Your comments on this site mean the world to me and your comment might just help someone else, so please dare to share here on the site. If you'd like to reach me directly, you can email me at info at suzyoge.com or contact me via the STRONG is the New Black Facebook page.
Success!
Suzy