The Lab Gym St. Louis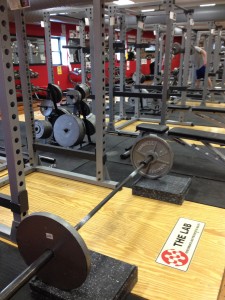 Justin Thacker's The Lab Gym in ST. Louis is where my transformation story starts and where my heart and gratitude remain today.  The Lab is a place where magic happens every day. I had no idea what to expect, but my life changed the day I walked in the door and started the LASER Weight Loss Program.
You will find people of all ages in various stages of fitness and health, training at The Lab; but they all clearly have one important thing in common. Everyone is working toward their own personal fitness goal. This creates a very special atmosphere of respect and camaraderie. You feel like you belong there from the first day and working side by side with people achieving success is very motivating!
Justin Thacker is the Founder of The Lab Gym and he is truly one in a million. He is wise beyond his 30 years; armed with knowledge and numerous degrees, you can read all about his degrees, credentials and competitions here.  Justin has the experience, passion and intensity to help people reach their potential. Justin sets the highest possible standards for his team of trainers, without a doubt. My personal trainer, Coach Shawn Dunn, is my hero and he has truly been a partner on this journey. To both of these guys I am extremely grateful!
Sadly, I live nearly 5,000 miles away from The Lab, but I owe my success entirely to believing in The Lab's Laser Weight Loss program, and truly committing to both the weight training program  and the nutrition recommendations. I have loved every minute of it and it obviously works!
If you live within 100 miles of St. Louis, it is worth the drive so get in touch with The Lab. You might otherwise consider spending your next vacation at The Lab, like I did last summer? Justin's brother Chris Thacker manages The Lab and he can meet with you to help determine the right program. Thank you Chris for steering me toward the 6 day per week program for faster results!